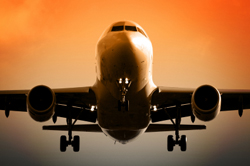 HD AERO SUPPORT is a leading supplier of all types of aircraft parts. HD AERO SUPPORT can offer technical assistance and critical industry knowledge to assist you in keeping your aircraft fully operational.
Our company's commitment to "just in time" delivery is a key element to facilitating your company's needs for prompt, quality spare parts. By partnering with HD AERO SUPPORT, you will save precious time and reduce the hassle of locating your parts requirements and finding competitive prices. Because of our high level of integrity and vast industry-specific knowledge, HD AERO SUPPORT is among the best in the industry.
By understanding our customers' needs and requirements, HD Aero Support knows that your business depends on receiving fully traceable quality parts on-time every time. Our focus is based on building strong partnerships throughout our entire supply chain process, the highest of standards and expertise is what enables our customers to get the job done smoothly and successfully.
HD Aero Support offers 24 hour AOG support. We stock over 300,000 parts in house and utilize an integrated network of over 150 approved suppliers, managed by the most sophisticated computer software in the aerospace industry. No job is too small or too big for HD Aero Support.